Ideas to Improve Your Recruiting Website
Ideas to Improve Your Recruiting Website
In business, if you do not serve your customers well, you will not get paid. Therefore, it is important that you take some interest in what they think about you. A customer's impression begins with the basics, which includes a website in the business world of today.
Fortunately, the websites of recruitment agencies have progress a great deal in recent years. Using the Internet has become an integral part of daily life for most people these days. This means that recruiters need to focus on providing a visitor experience that is as rich as possible.
There are a large number of components that will help in the success of a website. However, a few of the must-have recruitment agency website elements include:
Making it easy for potential job candidates to locate and apply for jobs
It is crucial that all of the jobs that you have available are listed and can be searched by keywords. These job listings need to be kept up to date in order to make certain that the jobs that have been filled are quickly removed.
Job listings that are search engine friendly
It is best if each job opening is displayed on its own page in a format that works well with search engines.
Candidates can opt for job alerts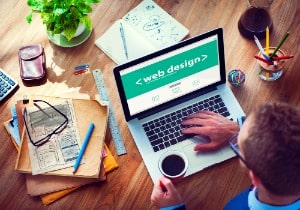 If suitable job openings are not available at this time for some candidates, make certain that you are able to collect their job preferences and allow registration to a job alert before exiting your website. This will provide you with permission to send relevant job information to them in the future.
Content that engages visitors
Research results, rants from experts, visitor polls and interesting articles are all types of content to engage, educate and inspire those who visit your recruitment website to come back. Do not be afraid to try posting videos on your site as well to add colour and personality.
Build a list of subscribers
Once potential job candidates arrive on your website, do not let them slip through your fingers so easily. Offer some king of incentive to them that will convince them to sign up for the mailing list. When a new role becomes available, an email will automatically go out to candidates that are interested in certain positions.
A user friendly website that keeps people coming back for more it key to attracting the best candidates in the industry. A quality website is the best way to stay ahead of competitors to make certain top talent comes to you first.
Artificial Intelligence Improving Recruitment