Hiring Star Candidates in the New Year Before Your Competition
Hiring Star Candidates in the New Year Before Your Competition
As one year comes to an end and another begins, things can be seemingly quiet when it comes to hiring and recruiting. While job ads are still being posted and resumes are still being submitted, less time is being spent checking inboxes and reviewing those resumes. Hiring managers right now are more focused on headcount budgeting, planning and the upcoming season. Therefore, you have a prime opportunity to get the best out of the talent market while your competition has their head turned in other directions.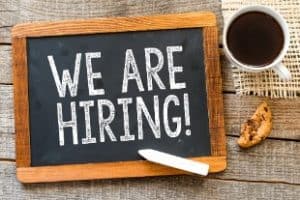 Of course, the quiet season is a time to rest for many, it should also be recognised as the calm before the storm. Once the new year is in full swing, the recruiting market will be flooded with employers who have revamped budgets and are rich with ideas. They will come with a vengeance looking to scoop up the top talent that will work to make their commercial dreams a reality.
It is widely known that the first couple months of the year is when employers start searching for new talent and are at the greatest risk of losing employees to their competitors. For this reason, it is vital that you begin to seek out star recruits as soon as possible.
This is also the time to rehire your current employees. Rehiring means to engage those presently working for your organisation by making them feel as if they are once again a new, fresh employee. This will make the most important assets of your company less likely to accept the tempting offers of your competitors. When an employee is made to feel as if they have a brand new role internally with your company, they will see no reason to accept another role outside of your organisation.
Stepfirst – Recruitment Strategies to Improve Hiring