How Poor Recruitment Can Hurt Your Brand
How Poor Recruitment Can Hurt Your Brand
Many employers do not realize the negative impact that poor recruiting practices may be having on their brand as well as their bottom line. Over five hundred recruitment managers were interviewed in a recent study, which revealed that at least twenty-five percent feel overloaded by the number of job applicants they are receiving due to the economic downturn. What these employers may not realize are the major consequences this has on their recruitment process.
Close to fifty percent of the 1,600 applicants who were also interviewed reported that an unsuccessful job application left them with a negative impression of the organization as a whole. Another eighteen percent claimed that the recruiting experience was so bad that they no longer do business with the organization.
Which recruiting practices were perceived as the most offensive? A lack of feedback put off thirty-nine percent of applicants, while forty-six percent said that they did not like the fact that they never received word of their unsuccessfulness. Companies in the public sector as well as the professional and legal services industry were reported to be the worst communicators during the recruiting process.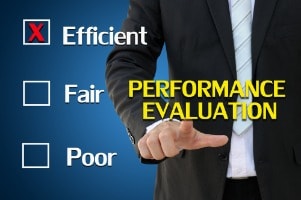 All too often, recruitment managers tend to forget that job candidates are also customers. It is disturbing to learn that a large number of customers applying for jobs are left unanswered. However, many recruiters do not realize that over time a disgruntle applicant can lead to a significant loss of revenue.
Recruitment Practices
Unfortunately, most businesses are not equipped to handle the current overflow of applications. Therefore, once standard recruiting practices are now being ignored, which directly affects consumer brands. According to the study, fifteen percent of employers were not notifying candidates when they were unsuccessful. And seventeen percent were not offering detailed feedback and nineteen percent did not even acknowledge the receipt of applications.
Negative recruiting experiences are as bad, if not worse, than a consumer's bad experience in a store. Recruiters need to strive to provide applicants with the best possible experience. Even if they are not hired, the experience is still a pleasant one that reflects well on the company.
At the very least, employers need to express low-level courtesy. Sending an email to let applicants know they did not get the job, and how they can improve. Job applicants expend a great deal of time and effort into job hunting, and to hear nothing in return is rather upsetting.