UK Economy – Job Vacancies Slow
JOB MARKET IN THE UK SLOWS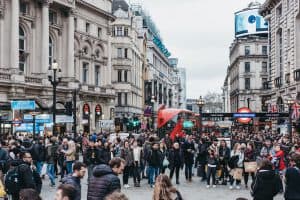 The British Employer's demand for staff and Job Vacancies in the United Kingdom has slowed to the lowest in eight years. This is according to Reuters in November 2019. The decline in confidence of businesses which may be the result of ongoing Brexit. The growth has also slowed in construction, and Brexit continues uncertainty in manufacturing and services companies.
In addition, the housing market has also begun to slow.  And housing asking prices have reduced to 0.6% from 1.6% according to Rightmove slowest since 2008.
When we look back to 2016, businesses all across the economy were reporting a rise in confidence, according to the British Chamber of Commerce. This means that they were more willing to make investments and new hires.
And in 2017 the Director-General of the British Chamber of Commerce Adam Marshall said, "As we start 2017 businesses are continuing to trade through the uncertainty, and are looking to seize opportunities as they arise." He also stated, "Our findings suggest that business communities across the UK remain resilient, and many firms are expecting continued growth in the months ahead."
On a positive point pay growth in the U.K. was at a 10 year high. Though BoE expects this will cool down in the coming year.
You can read our previous article on Job outlook in Australia