Employee Referral Program
Building an Employee Referral Program that works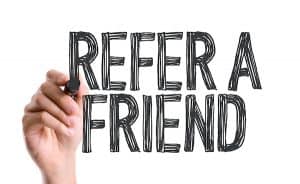 Of course, there is no surefire system, no magic one size fits all plan when it comes to recruiting. However, hiring top talent does not have to be as difficult as many make it out to be. Painless talent acquisition is possible as long as you do not sweat the small stuff and know where to look.
Many hiring managers do not realize that the answer to all of their recruitment woes has been easily solved the entire time. Contrary to popular belief, it is not social media or job community boards.
More and more companies are learning to take advantage of referral programs. After all, this strategy has proven in the past to be much more effective and budget-friendly than any other method.
Here is an article from TalentLyft on setting up a referral program
The Key to Success
The best thing about employee referrals is that the candidates are coming from a source that can be trusted. Current employees have firsthand experience that makes it possible to vouch for a candidate's positive fit into a position. Communication is crucial and it is important that you communicate with the referred job candidates through the entire hiring process and notify them personally if they fall out of the running for a position.
Even the best employers will have failing referral programs if the employees are not properly rewarded and offered quality incentives. Research has found that the companies with the best incentives in their referral programs consistently receive a higher quality of referrals. While you do not necessarily have to break the bank in order to improve your program as long as the reward for employee referrals is of equal value in the exchange. Make certain that the energy and time that an employee spends on referring their family, friends and professional connections are well worth their while by offering an adequate reward.
You can also check out this article Stop Recruiting Like a Robot